CATEGORY
MECHATRONICS
high precision linear equipment
ABOUT
Ultra-high precision linear equipment
to meet sub-micron level needs
Semiconductor production and optical equipment require high-precision and high-rigidity guide posts.ISEL has developed ultra-high precision linear guides that utilize needle rollers. Using our original technologies, we have reduced impact, friction, and vibration upon entry, and achieved high precision and high linearity. We have also changed the rolling elements from balls to rollers, increasing the contact surface area and achieving high rigidity.
Million Guide are the ultimate form of linear guides, and were developed with the focus on performance. Applying the technologies that we developed with Million Guide, we also manufacture products that utilize our revolutionary linear equipment such as high-precision servo presses and high-precision actuators.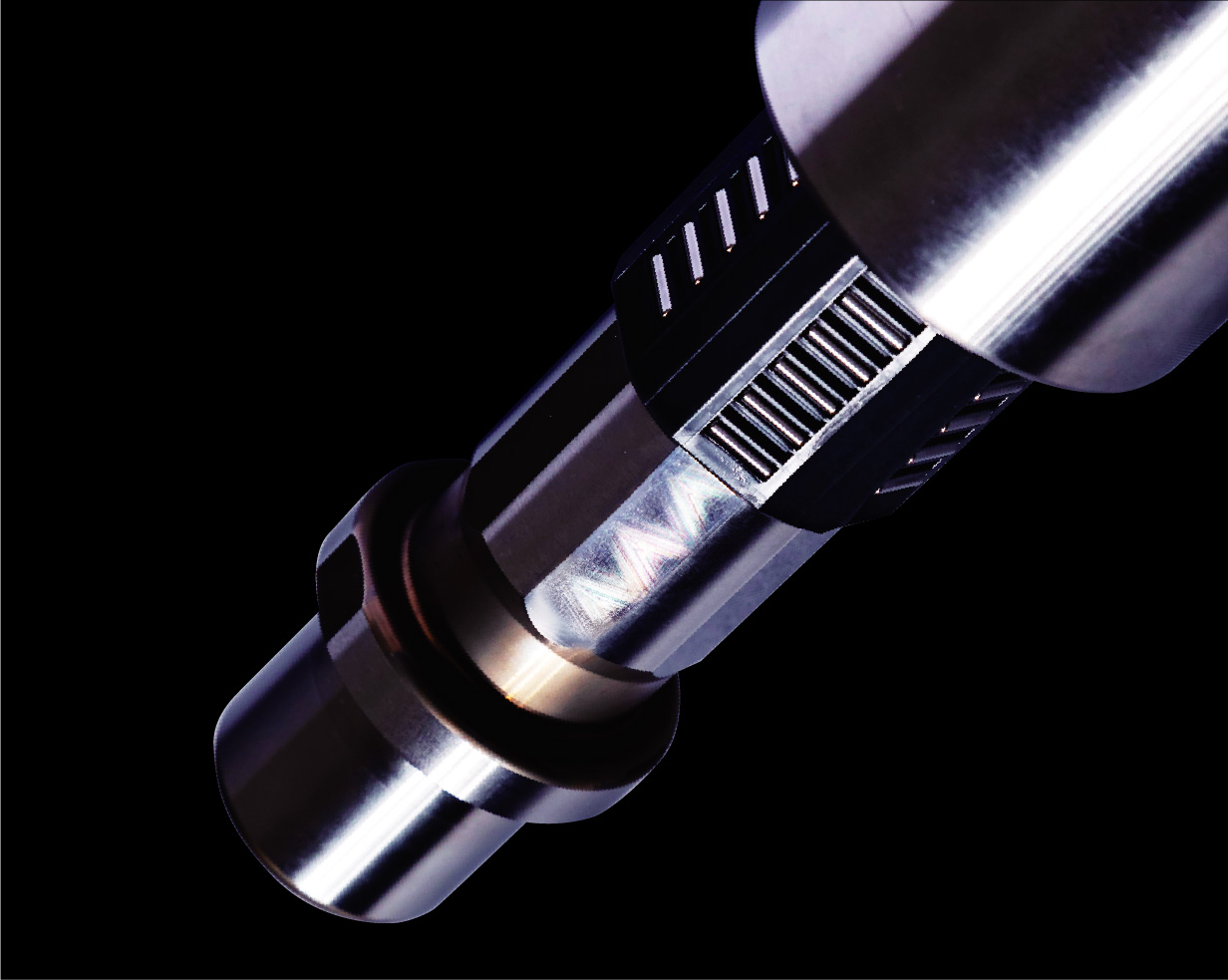 THE PRODUCT FEATURES
1.

High rigidity

The use of wide high-precision rollers that change the contact type from point contact to line contact achieves high rigidity that is at least 10 times* higher compared to conventional ball types.※Our internal investigation:Comparison with a normal circular ball spline shaft.
Approximately double in rigidity compared with a normal ballretainer type guide post for die-set
2.

Low vibration

The use of wide high-precision rollers has succeeded in reducing pre-load while maintaining rigidity.This achieves smooth rolling with ultra-low vibration.
3.

High precision

Million Guide with its high rigidity and low vibration also delivers superior linearity and achieves high precision, with repeat accuracy that is at least 3 times better than a ball type.
The following is a selection of products from
the Million Guide series that have been well received,
and their product features and development stories will be introduced.
PICK UP
Guide for DIE-SET / GNG Series
This is the most standard series in our lineup of products for dies, and is primarily used as outer guides for die-set. These are high-precision and high-rigidity main guides that support sub-micron punching accuracy. When used for die-set, repeated positioning accuracy in the X/Y directions at BDC is 0.5 μm or better. This improves product quality, reduces defect rates, and extends the die re-grinding cycle. These products also improve reproducibility when dies are reassembled, and are ideal for maintaining the degree of parallelization between die plates for progressive dies and other dies that are long and have eccentric loads.
Needle roller

Super Cross finish
PRODUCT STORY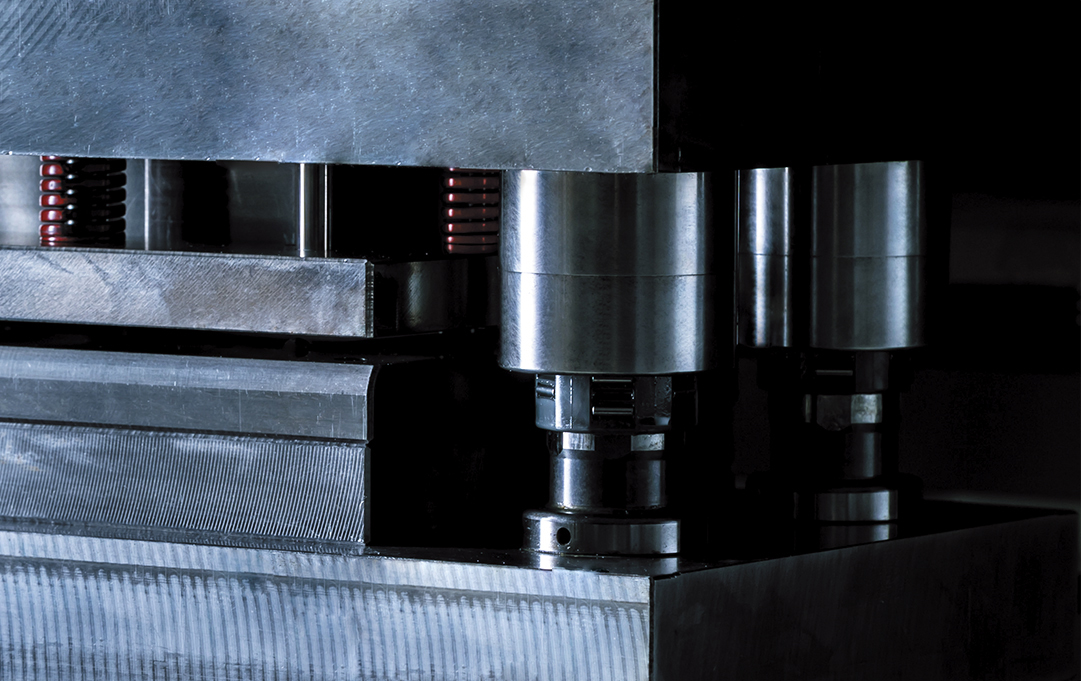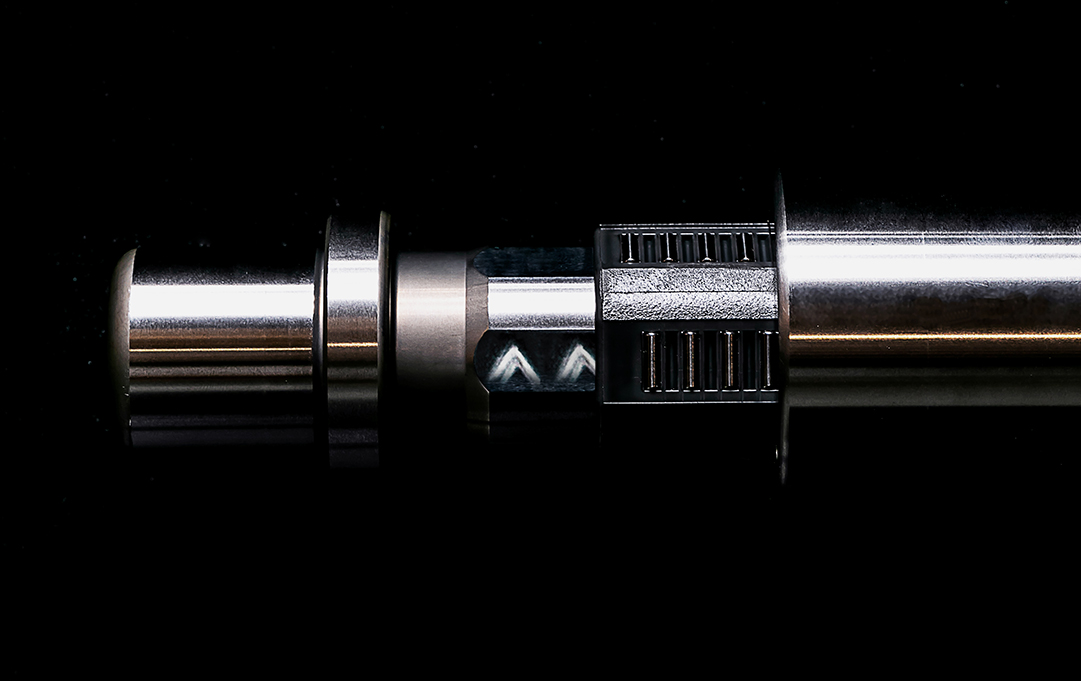 Development of high-precision,
high-rigidity guides for production of more highly
accurate dies.
For production of cutting-edge materials such as semiconductors, liquid-crystal displays, and touch panels using dies, there were demands from customers for improving production quality and increasing die lifetimes. For this purpose, we began development of higher-accuracy dies, however producing dies with the requested accuracy proved extremely difficult. Eventually we determined that the reason was the guides, and decided to develop a new type of high-precision, high-rigidity guides that did not exist before. Because the theoretical required accuracy was not possible with previous ball types, we reviewed the guide shape as we began development. We focused on determining the optimal shape based on formulas for calculating lifetime and rigidity, using actual tests to provide support for these calculations, and creating products based on scientific information.
We conducted repeated development until set objectives, provisional concepts, prototypes, testing, and evaluations all achieved the target levels. We overcame numerous difficulties including development of special-purpose production equipment, establishing production methods, and establishing the integrated retainer molding method that is now patented technology, and succeeded in completing a completely new product in the form of needle roller-type hexagonal guides. Focusing on original development and ignoring market prices at the time, the primary objective of development was performance. As a result, we were able to create linear guides with performance that greatly exceeded our objectives.
GNG Series


Die guides

This is the most standard series in our lineup of products for dies, and is primarily used as outer guides for die-set. These are high-precision and high-rigidity main guides that support sub-micron punching accuracy.

ZG Series


FA guides

This Million Guide is specialized for FA systems and provides superior Z axis performance. The ZG Series features X/Y repeat accuracy of 0.5 μm or better, and is ideal for applications which require precision pressure control.

GNSH Series


Die guides

GNS Series


Die guides

GBT Series


Die guides

FA guides

GNZ Series


Die guides

FA guides

GNB Series


FA guides

MILLION ACTUATORS

MILLION PRESS